The easy to install, ready to tile shelf!
The beauty of simplicity with an unparalleled versatility
The Ledgeline pictured on the left was cut in half, allowing for two 18″ pieces, while the Ledgeline on the right was cut into four 12″ pieces, both giving a unique look to the bathroom!
 The Ledgeline Linear Shelf
The Ledgeline™ is new to the Innovis family and was designed as an alternative to current corner shelves or niches.  It's sleek and versatile design provide a more modern look while its simplicity allows for easy installation.  Simply place on top of the lower course of tile, allow the upper course of tile to overlap the mounting flange, then tile the top and bottom of the exposed Ledgeline using standard thinsets to sandwich the Ledgeline between the tiles.
The Ledgeline is a 3.25″ x 36″ length linear shelf that can be easily cut down or can be added to additional units to achieve virtually any length desired.   The Ledgeline can easily be used in any tile environment!  Whether it's being used as a spice rack in your kitchen or to hold shampoo bottles and knick knacks in your bathroom, you will be left with a contemporary look that is sure to please!
SaveSave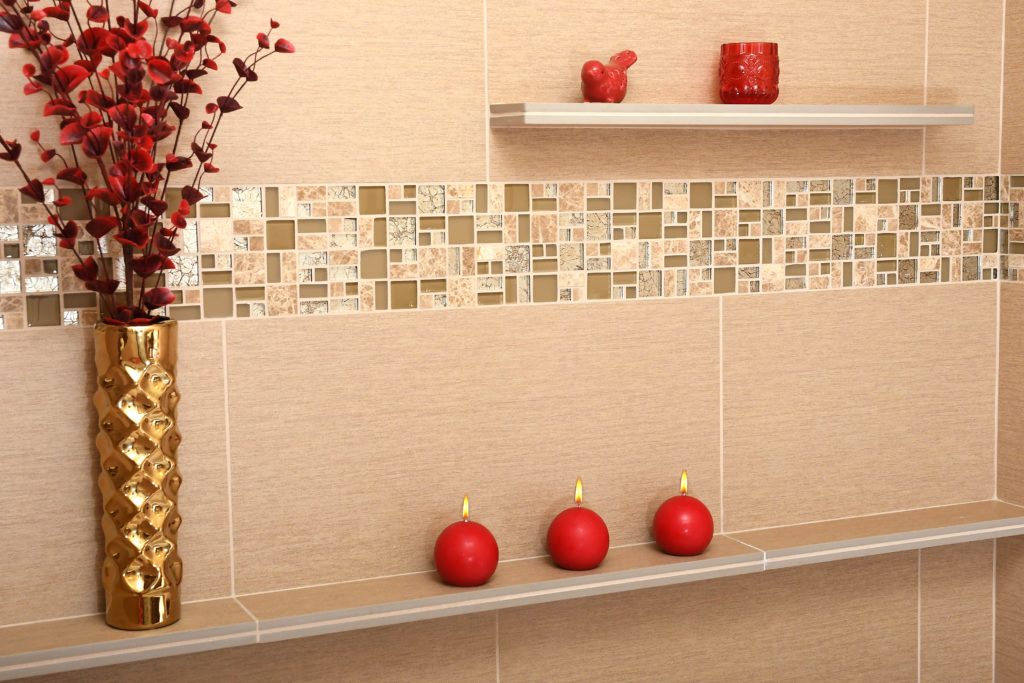 SaveSave