Fast! Secure! Readily Available!
The perfect shower solution!
Recess-It® niche products are produced of a corrosion resistant alloyed aluminum with an elastomeric-waterproofing and anti-fracture coating combined with an aggregate bonding base. Finished materials, ceramic tile, marble, granite, etc. can be applied immediately after product installation utilizing standard mastics or thin-set. Listed niches are supplied with wall fasteners which may be used with/without preinstalled wood blocking.
One of the unique features of the Recess-It niche products is the predetermined slope on all four sides, allowing the units to be installed vertically or horizontally!  As seen below, this gives the homeowner more design options, therefore making their shower stand out as one of a kind!
Also try our Floating Shelf™, a tile ready shelf for use with any Recess-It® niche units.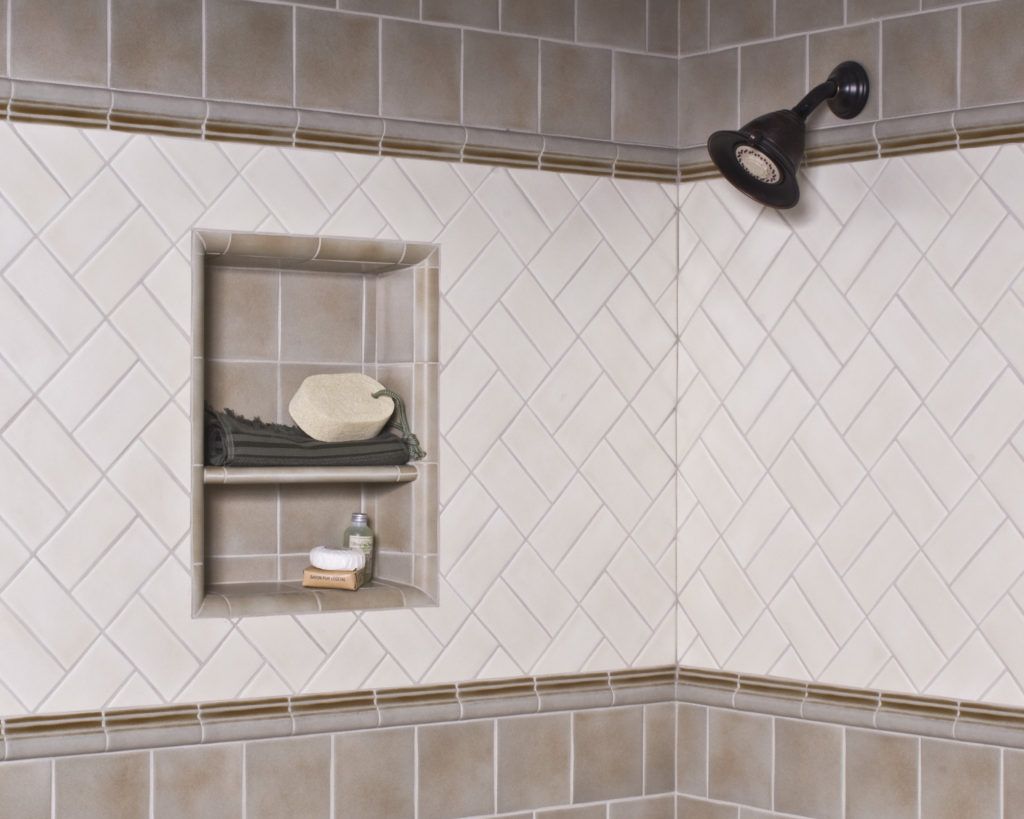 REC1418 with the Floating Shelf
Recess-It® niche products are manufactured in the U.S.A.