Designed to fit any shower, big or small!  The Adjustable Bench system easily adapts to your design needs!
With our Invisabolt support system, you can now have a free-floating bench at any length desired!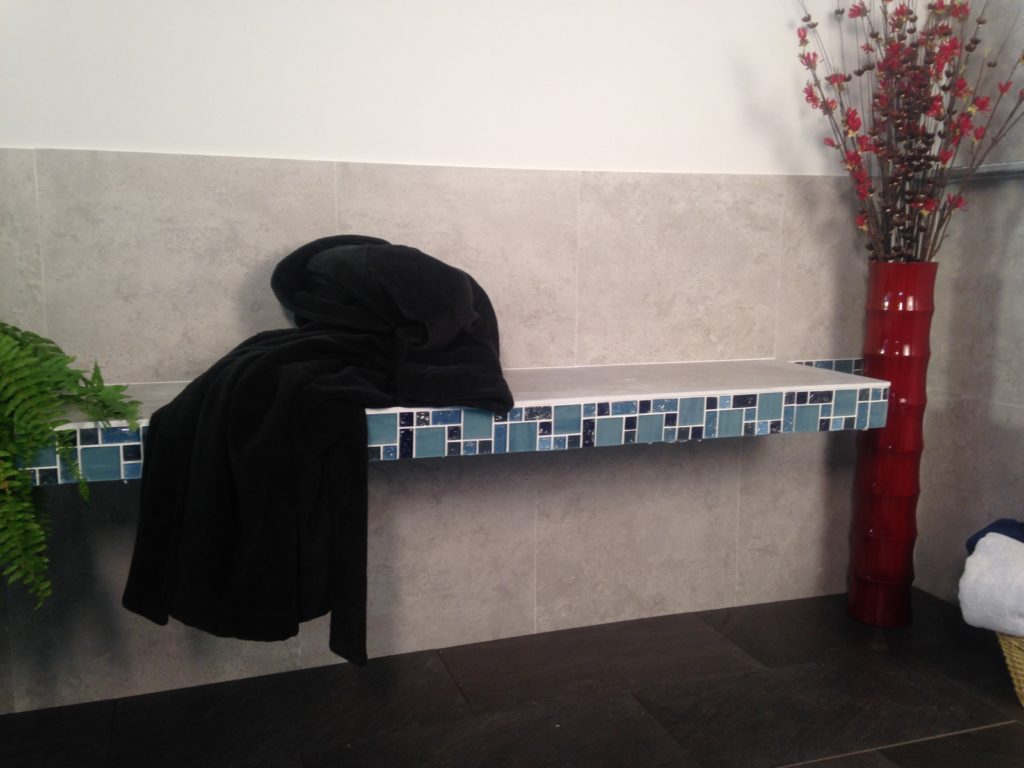 The bench pictured above is expanded to its full length (63″) and is only attached to the back wall, using four Invisabolts.
INTRODUCING OUR NEW, SMALLER ADJUSTABLE BENCH, THE R26 ADJR
This new version of the static R26 bench now expands from 19″-32″
With everything you love about the larger adjustable bench, we introduce a smaller version to bring more adaptability to all your smaller spaces!  This bench also has a weight load capacity of 400 LBS and can be used with either the BT-17S or the Invisabolt support systems.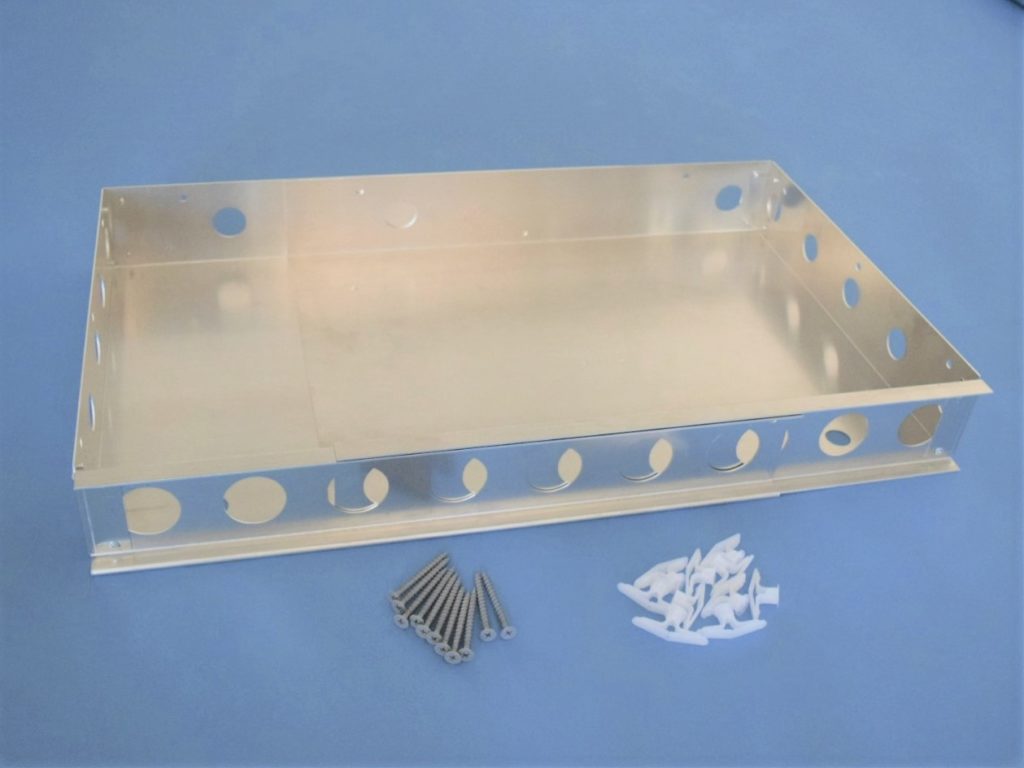 TO DETERMINE SUPPORT REQUIREMENT FOR THE R26 ADJR :
This unit may be mounted on THREE (3) support walls WITHOUT any additional support or blocking being necessary*.  TWO (2) wall installation with one end of the bench "open" requires the use of either a BT-17S (SOLD SEPARATELY) OR (1) Invisabolt (SOLD SEPARATELY) with 4×6 minimum wood blocking.  A "FREE FLOATING" Installation (without any side wall connection) will REQUIRE (2) Invisabolts with 4×6 minimum wood blocking for the full length of the bench.
* USE OF FOAM BOARD AS A SUBSTRATE WILL REQUIRE A MINIMUM 2×4 WOOD BACKING TO BE INSTALLED TO PROVIDE FASTENER SUPPORT AT ALL CONNECTING LOCATIONS, INCLUDING BT-17S LOCATIONS, IF APPLICABLE.
____________________________________________________
ADJUSTABLE BENCH UP TO 63″
The Adjustable bench (ADJR) unit is designed for use in pre-tiled and post-tiled application over UBC approved tile backing systems.  The adjustable range is up to 63″.  If the unit is expanded beyond 36″ AND/OR an open-ended installation is being considered, BT-17S OR Invisabolt supports are required!
BB-ADJR is suitable for mounting directly to the face of the tile substrate (ultimate method), or after finish tile is installed.  Wood blocking is not required unless INVISABOLT mounting supports are being used in the installation.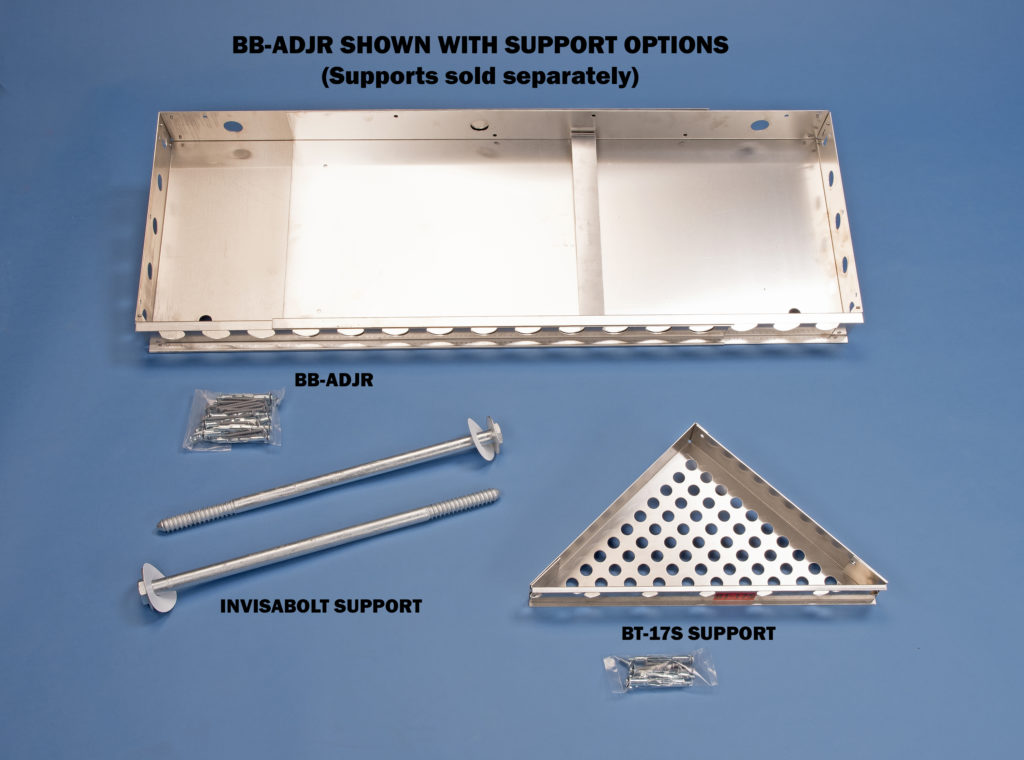 Using the Invisabolt support system allows for a "floating" bench look without the need for visible supports underneath the bench!
TO DETERMINE SUPPORT REQUIREMENT FOR ADJR :
Mounting wall to wall up to 36″: No additional support required
Mounting wall to wall up to 63″: One(1) BT-17S centered in span OR Two(2) Invisabolt supports
Mounting on a back wall and one side wall up to 36″: One(1) BT-17S within 6″ of open-end OR 2 Invisabolt supports
Mounting on a back wall and one side wall up to 63″: Three(3) Invisabolt supports required
Mounting with no side support up to 36″: Two(2) Invisabolt supports required
Mounting with no side support up to 48″: Three(3) Invisabolt supports required
Mounting with no side support up to 63″ max span: Four(4) Invisabolt supports required
*** 4×6 Minimum structural wood blocking must be installed flush to the front face of studs before placement of tile substrate when using the Invisabolt Support system***